At BizPros we offer a full line of technology
support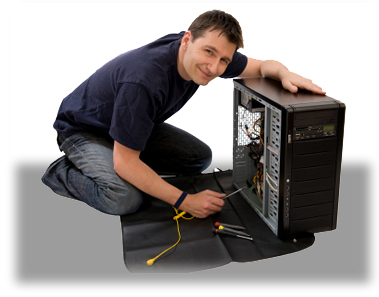 services including  computer rentals,
software rentals (SaaS), cloud computing, computer performance optimization, virus removal, website hosting, and project management.
As with all BizPros services, our technology services are scalable, meaning that we can provide you with as much or as little service as you need, when you need it.  You pay hourly rates for the services you use, and our trained staff is extremely efficient, resulting in lower costs to you. We also offer monthly payment plans for most services allowing you to spread many one time costs over time.
Imagine never having to worry about support staff turnover, vacations, and training.  Now imagine having someone on your team that is an expert the areas of Accounting, Technology, Human Resources, Sales & Marketing, Finance, Manufacturing, Safety, Business Startup, Hospitality, Succession Planning, and Consulting.  It's not imaginary… it's what we do at BizPros.



| | | |
| --- | --- | --- |
| | "BizPros IT solutions are GREAT. Recently, our business was broken into and my notebook computer was stolen. I called BizPros on Sunday (the day of the break-in).  BizPros was on-site when we opened the doors on Monday morning with a new notebook.  They had me up and running in 5 minutes. Because we were operating under BizPros Cloud Computing, I did not lose a thing, and I was up and running with no downtime. There were no backups to worry about, and I didn't have to set anything up. Everything was the same as it was before. It was also comforting to know because of our use of cloud computing, there was no data on the notebook for the thieves to access. Thanks BizPros for making a frustrating situation less stressful." | |